Newton-le-Willows and

Earlestown War Memorial
The Great War Roll of Honour
Click on photos to enlarge. (A poppy means no photo available at the moment.) For further information, follow the blue hyperlinks. Many lead to external links over which this site has no control.
In Memory of
Gunner Hugh Broughton
90897
"A" Bty., 54th Brigade, Royal Field Artillery
Died of Wounds 14th May 1917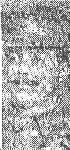 Gunner Hugh Broughton lived with his wife and three children at 15, Hotel Street, Earlestown. Before the War, he worked at the glass bottle factory of Messrs. B. F. Borron and co. Ltd. of Earlestown.
According to the obituaries published in the NEG on 1st June 1917 and the WG on 9th June, he enlisted at the start of the War, and went through the Dardanelles fighting, before moving to Salonika where he was killed.
He is buried at Struma Military Cemetery in Plot VII, Row D, Grave 13. It is in the village of Kalokastron, which is sixty five kilometres north east of Thessaloniki. The CWGC gives the following information:
"The Struma River flows through Bulgaria southward to the Greek frontier, then south-east into the Aegean Sea. From the Allied base at Salonika, a road ran north-east across the river to Seres, and it was this road that the right wing of the Allied army used for the movements of troops and supplies to the Struma front during the Salonika Campaign. In the autumn of 1916, the 40th Casualty Clearing Station was established not far from the road near the 71 Kilometre stone and the cemetery made for it was originally called Kilo 71 Military Cemetery.
"The original plot, Plot I, was set too close to a ravine and the graves in it were moved after the Armistice to the present plots VIII and IX. The remainder of the cemetery consists almost entirely of graves brought in from the battlefields, from the churchyards at Homondos, Haznatar and Kalendra, and from small front line cemeteries established by field ambulances or fighting units. The most significant of these were Ormanli, Dolab Wood and Big Tree Well. Struma Military Cemetery contains 947 Commonwealth burials of the First World War, 51 of them unidentified. There are also 15 war graves of other nationalities."