Newton-le-Willows and

Earlestown War Memorial
The Great War Roll of Honour
Click on photos to enlarge. (A poppy means no photo available at the moment.) For further information, follow the blue hyperlinks. Many lead to external links over which this site has no control.
In Memory of
Private James Bernard Carney
23594
1st Battalion Manchester Regiment
Killed in Action 8th March 1916 Age 31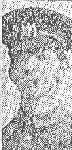 James was the son of Mr. J. Carney of Schoolhouse, Vitriol Square, Earlestown, who according to James's obituary published in the NEG on December 7th 1917, was, at the time, "one of the oldest, if not the oldest employee of the Sankey Sugar Company." The CWGC gives James's mother Annie's address after the War as 29, School Row, Vitriol Square, which may be the same house.
James served his time with Mr. W. Jones, pawnbroker, Market Street, Earlestown. He moved to Patricroft some years prior to his death to manage a shop for Mr. E. Faulkner, where he was working when he joined up in early 1915.
He was soon drafted out to France, but, after five months there, he was sent to Mesopotamia, now modern Iraq, with the Indian Expeditionary Force. After several months of hard fighting there, he was one of a party who penetrated into the Turkish lines, but they never returned. After twenty months "missing" he was presumed to have been killed.
His name is on the Basra Memorial in Iraq which bears the names of more than 40,500 members of the Commonwealth forces who died in the operations in Mesopotamia from the Autumn of 1914 to the end of August 1921 and whose graves are not known.
The CWGC gives this information about the location of the Memorial: "The Basra Memorial was originally sited within Basra War Cemetery but in 1997 the Memorial was moved by presidential decree (Sadaam Hussein). The move, carried out by the authorities in Iraq, involved a considerable amount of manpower, transport costs and sheer engineering on their part, and the Memorial has been re-erected in its entirety. The Basra Memorial is now located 32 kilometres along the road to Nasiriyah, in the middle of what was a major battlefield during the (First) Gulf War."
James's brother, after serving fourteen months as Sergt.-Instructor in Musketry, was working in the Shipbuilding Yard at Birkenhead, having been released from the Army for that purpose.